God Gave Me This & I'm Sharing It With You!
WANT TO BE BLESSED BY WHAT GOD SHARED WITH ME?
I want to share a gift God gave while I was wrestling with making a decision.
The Lord did not want me to do my recent livestream on a specific day, but wanted me to wait.
So I decided to obey and saw at least three blessings come from my obedience. This is what I like to call a Godly Gem. This will save you from much trouble, and heartache.
But you will not realise this, until you start doing it.
I also kind of laid the post out, in a way similar to one of the most intriguing Bible stories.
*(video is below)*
_____
As I was putting what I thought would be my final touches to my next session through the Gospel of Luke,
God showed me something very powerful!
This session was a struggle to put together as I've shared with you in previous videos and articles.
I didn't know how to start,
What to include,
What to leave out,
How this could be a blessing to you.
And as I continued to press on and pray to God,
He provided clarity and gave me the answers.
But that wasn't the thing He shared with me as you know.
Because I shared some of these things with you in previous videos!
By Friday morning I was locked in and ready to deliver the session so bad.

My anticipation had reached what seemed to be the pinnacle of the mountain.
But honestly, I didn't feel a release in my spirit.
I felt deeply like God did not want me to deliver the session to you last Friday.
But I wanted to so, so badly.
Because it's good,
REALLY Good!
And as I was wrestling over whether I should be obedient or not that morning…
I stopped…
Thought about the week I just had,
all the updates I have shared with you,
the journey the Lord had taken me through!
And I said to myself …
"If the Lord has not steered you wrong, has helped you make the right decisions regarding these sessions Israel, why won't you listen now?"
But this was not the thing God shared with me, even though powerful!
So as the morning went on and I continued to work on things,
the Lord began to reveal things to me about the ministry, which I know would not have happened,
If I was going ahead with the session last Friday.
I wouldn't have been in the right mindset to listen or receive,
because I would have been so focused on something the Lord did not want me to focus on.
But the Lord shared with me things which I know will bless me,
And in turn bless you.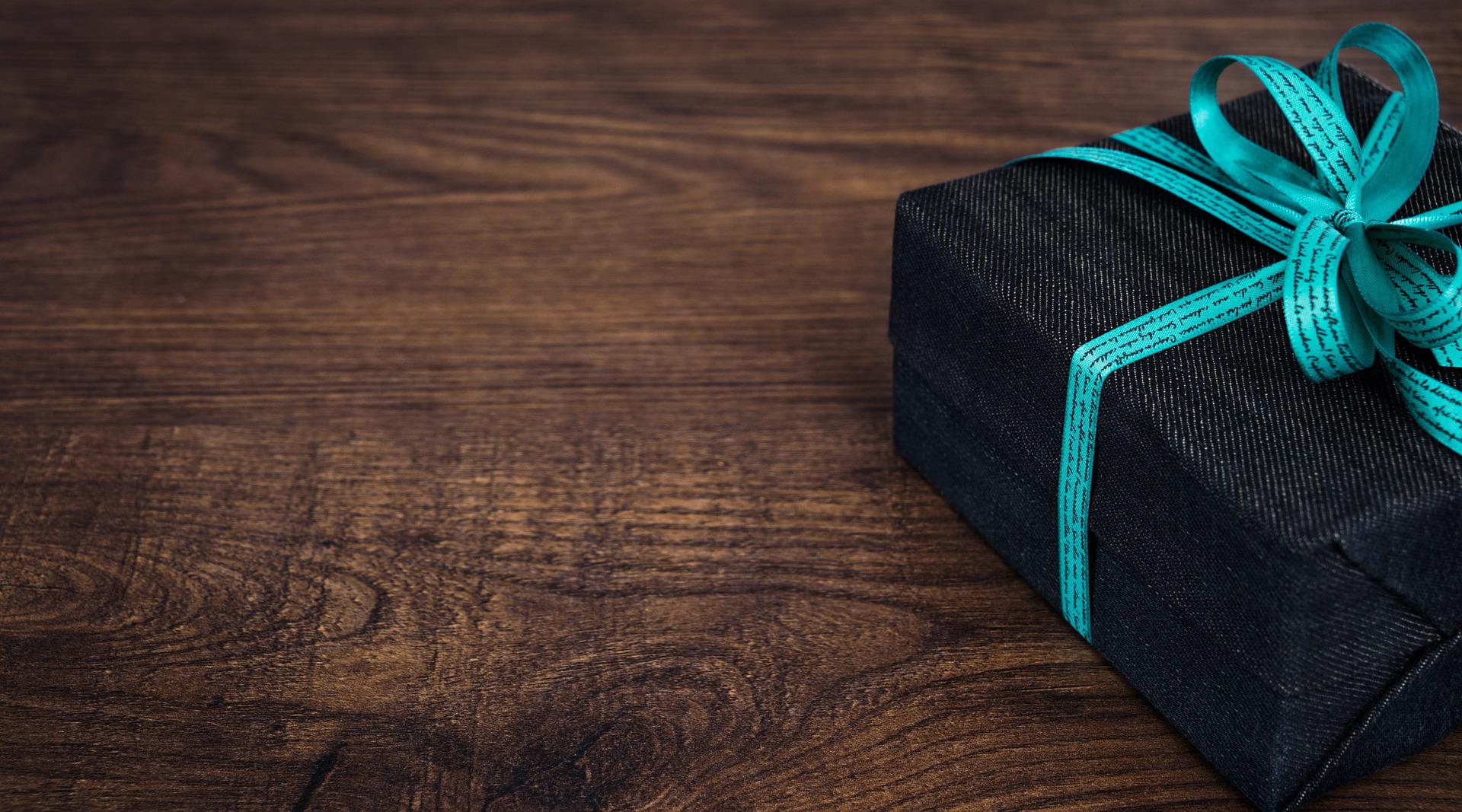 But this was not what the Lord showed me last week that I want to share Theophilus.
Over the next few days I had more time to look over my notes and fine tune it.
I didn't just leave it,
because if it's not ready to be shared, I believe the Lord has more to add.
On Friday night I went to sleep,
Thanking God so much for giving me the strength to say no and not do the session.
That was the backdrop behind this post I shared publicly.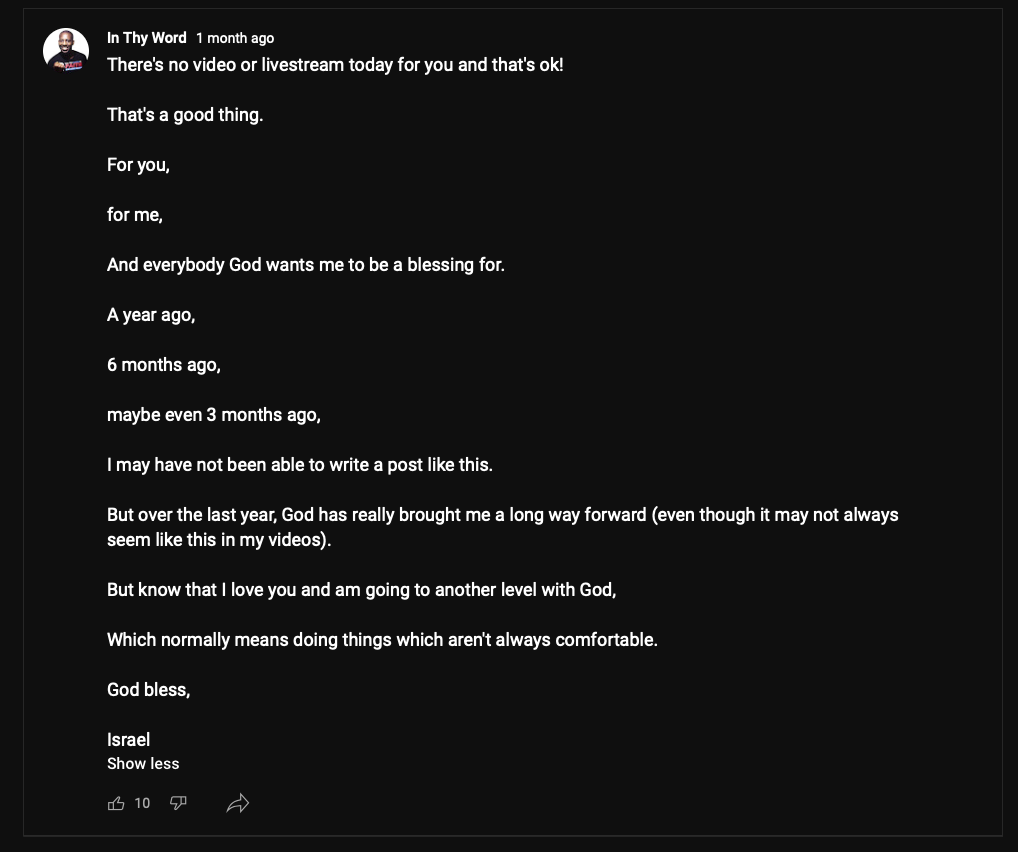 On Saturday as I woke up,
Got dressed,
and headed out to fellowship
I saw a comment on a video of mine which had clear relevance to the next session in Luke.

I laughed and thanked God again,
because that session I said was REALLY Good before…
Just got even better.
But you'll see how when you go and watch the session.
But it got even better than this.
As I looked over my notes again, I found a glaring mistake in my work, which I was able to remove and make the session even better for you.
*Sidenote* How did I not see this before 🤦🏾‍♂️?
I can't help but think "Imagine how it would've looked, if I did this session last Friday."
And then I keep thanking God for his guidance.
Because sometimes everything looks like it's ready,
Everything may feel like it's ready,
But God has some finishing touches he wants to do for you,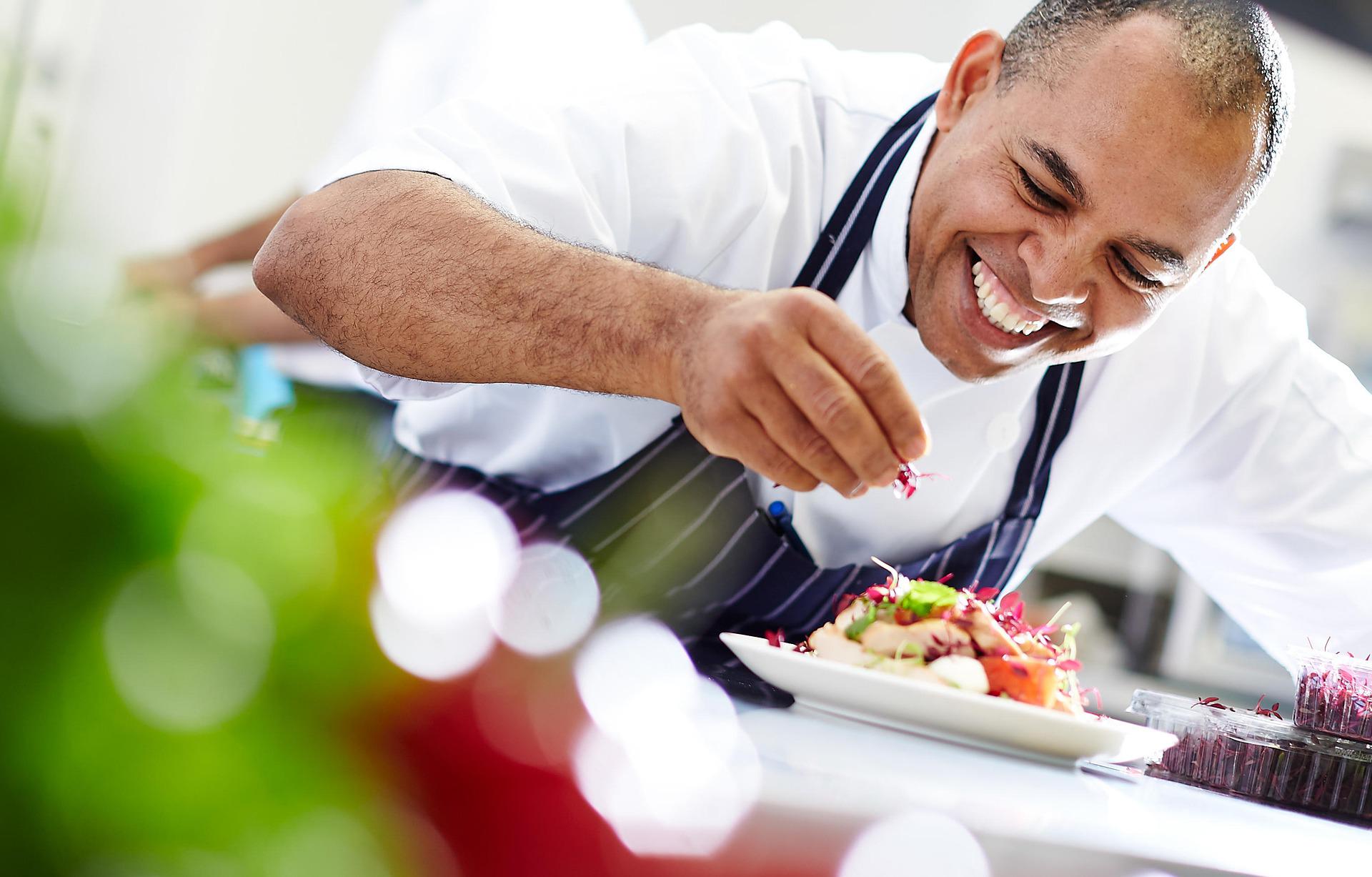 And I nearly messed that up last week.
Doing things when God wants to do them is always going to be better.
Even if we are in pain right now,
Or in joyous times right now.
God's time is the best.
And this is what I wanted to share with you today.
That Luke session was a blast.
And you should go and see it now.
be ready to be blessed.
God bless and see you next time,
Israel from In Thy Word.