Sharing The Gospel: Do We Fail As Christians?
Just the other day, the Kevin Durant trade story broke the internet. 
Through this trending story, God showed me something really mind blowing about sharing the Gospel.
This is what inspired my post today.
If you prefer to watch, see the video at the bottom of this post.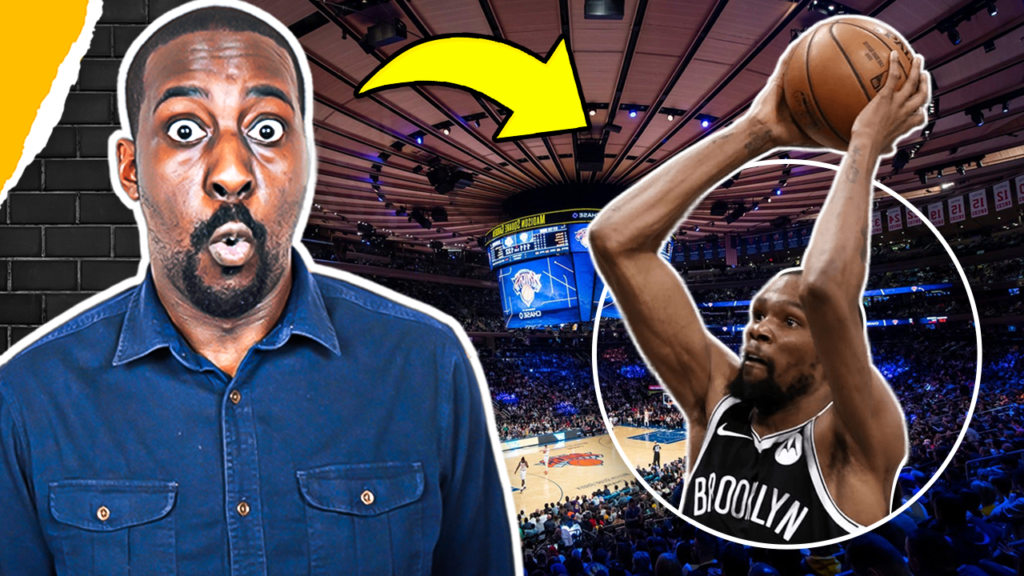 Firstly, I want to say, this was more impactful because I haven't been keeping up with the NBA and just recently got back into it. 
It was a Thursday. 
I remember because I had just finished recording videos for a free course to help Christians like you, stop making mistakes, holding you back from truly mastering your life as you master your Bibles.
I recorded it once and was not happy with the recordings. So I recorded them again! 
After finishing, I headed on over to YouTube for what I thought would be a routine break just to take the edge off. 
I saw this live video which had a picture of Kevin Durant.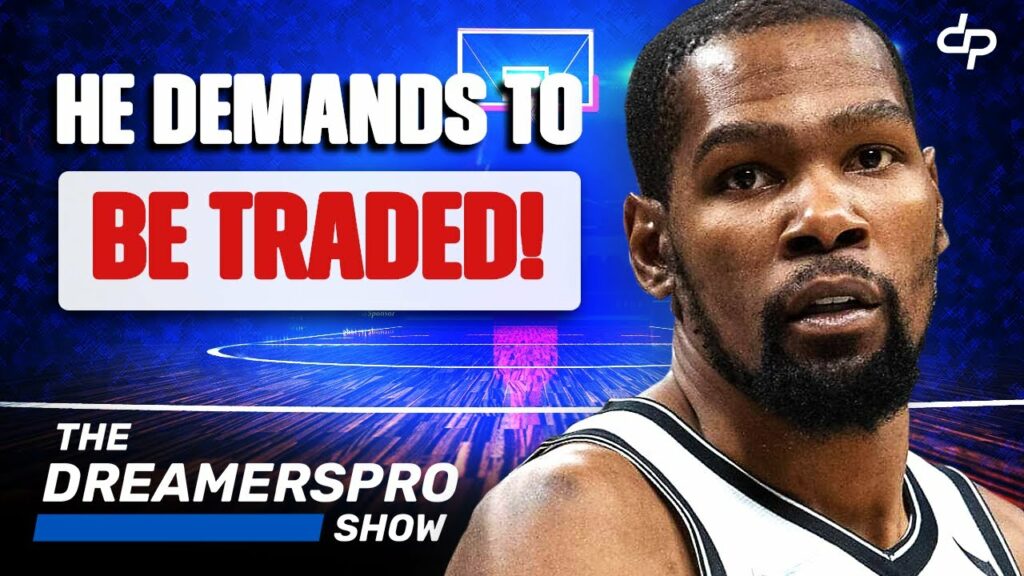 Then I saw the title: BREAKING NEWS! And then I read the rest of the title….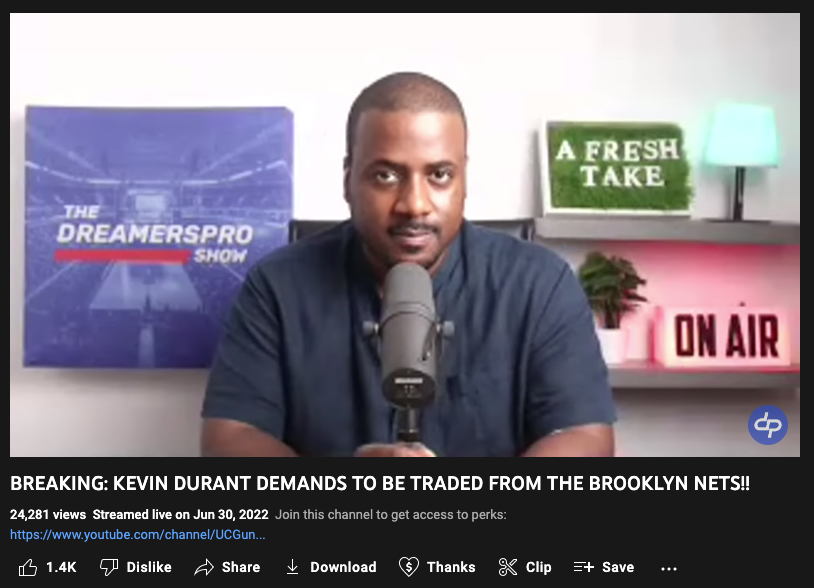 And I was like wow. 
At that moment, I realized what may have seemed like a routine visit to YouTube really wasn't. 
I refreshed my home screen to see if any of the main stream sports networks were reporting this just to make sure. 
As I did this, I noticed that more and more people were beginning to cover this topic.
What does this have to do with God, and what did God show me? 
If I don't share the story with you, it won't hit home as much.
So at this point it was set. It was true. 
I started to think about how this news was going to be all over the internet. Everybody is going to be talking about it. 
I thought about who I could talk to about it. 
Those conversations are normally between me and my brother since we both really enjoy sports. And I did get round to texting him the next morning. 
"What's KD doing?"
He replied not long after. 
And a few hours later I texted back saying 
"The NBA's gone crazy." 
But in the moment, I continued to think about how this is news the Sports world would eat up and cover nonstop. 
This is when God showed me the first of two lessons. 
Lesson 1: Share The Gospel vs Sharing Trending News (The Big Difference)
This one was electrifying. It was humbling and also very clear for me to see.
This was deep. And the Lord revealed something deep…
The way you are ready to text friends about this news at the drop of a hat, just by coming to YouTube today, why won't you text your friends like that at the drop of a hat for the Gospel? 
That was a body blow that had me down for a 10 count!  
Lesson 2: The Gospel Is MAJOR NEWS
If you thought that was deep, wait until you hear the next thing the Lord showed me about NBA player KD asking for a trade.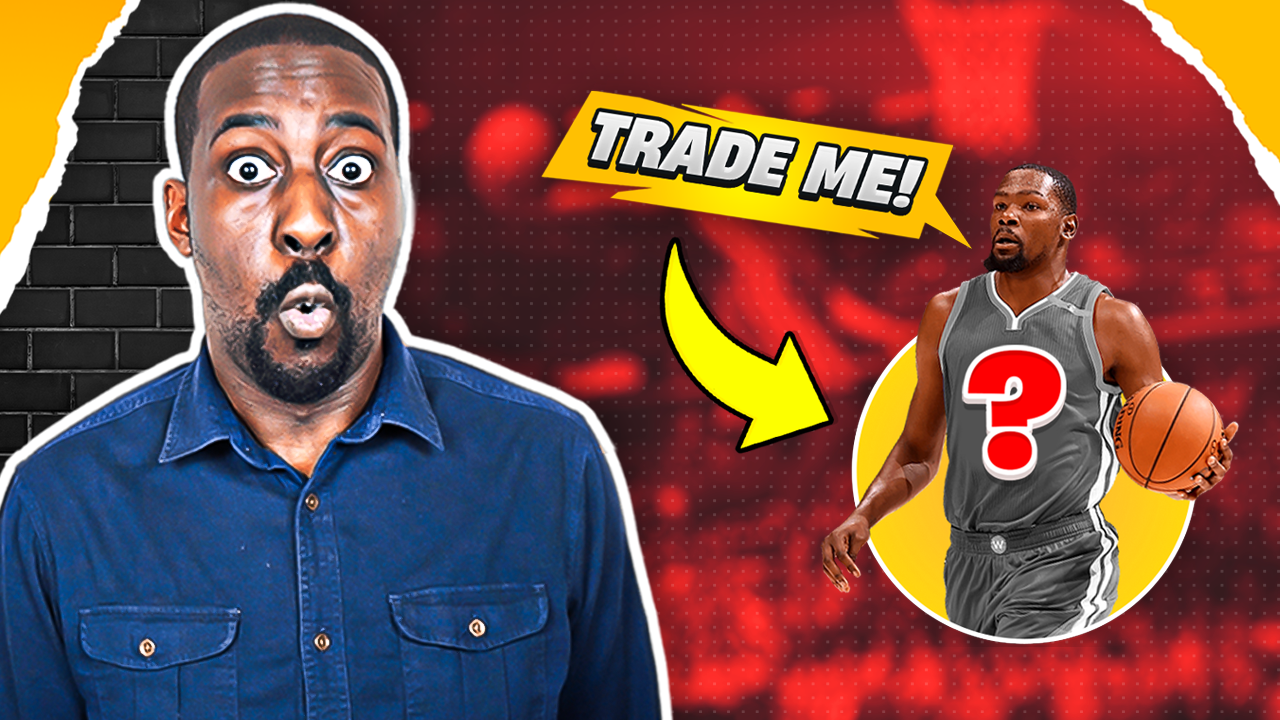 I  did think for a second for some silly excuse like, "But this is different?"
This is big news. This is going to bring big changes.
The more I thought about it, the more I realized that all of the things apply to the Gospel, but in a bigger way. 
This was around the time I thought about making today's post.
But there were two big problems. 
Problem #1: No Content Around Popular Events
I'm trying to avoid making content around popular events.
It's easy to go looking for popular events just to get views/readers. 
I'm only trying to make content which I feel fully Spirit-led to do. 
I've been doing this, which is one of the reasons I'm in such a good place spiritually now. 
Even though I'm not posting as much, I almost said no because of that.
I said to myself, "You didn't go looking for this story about Kevin Durant, Israel". 
This revelation is something that will be a great blessing to you if you think about it deeply going forward. 
Problem #2: Short Shelf Life
The second problem was that this story has a relatively short shelf life. 
If I don't post it soon, it won't get views.
And I like to take time when it comes to creating content. 
There was a conflict here.
I can't speak about that much here, but I'm going to be sharing a mind blowing insight God shared with me recently about video views, so don't miss it. 
But I decided, this is a video God really wants me to make. I'm not going to worry about the views. 
I can use various tactics to get views but that is not the right way to go for this video. 
If it is of the Lord's doing, and if I do it the right way, it will get the people He desires it to get to, and at the right time.
After dealing with these two problems, I made a note of the video idea I envisioned. 
It had now passed the first test so I went to sleep. 
A couple of days later, as I was driving to church, the video idea popped back into my mind again. I thought about the video idea on and off over the last couple of days. 
But at this point in time, God was about to reveal something so true yet so saddening to me.
I would go on to tell my pastor about it and he would say "that's actually deep." 
What do you think?
Driving along the road at 70mph, I kept thinking about how easy it is for us today to drop everything and send messages about NBA players who are trying to leave their team. Or trending news which gets us excited. But we are not as trigger happy to share the Gospel. The Lord dropped something in my Spirit. 
Do you know why so many people are ready to share the news about Kevin Durant or any hot topic for that matter? 
Why Lord? 
This news is hot off the press. This news is active and living. This news is something that makes people want to get up and move and do something. 

For many Christians, however, I am dead and dormant.

And this is why they won't share the Good News of the Gospel same way they'll share messages about other hot news.
This isn't about views but the message.
If I had rushed this recording, this last message would have never been a reality. 
May these two things that the Lord showed me Bless you as they Bless me. Until next time, God Bless.
Watch The Video
Don't forget to share your thoughts about this message in the comments section below. If you enjoyed reading this post, please share it with other Christians out there. Let us get passionate about sharing the Gospel in the same zest as we do other trending news.
Ps. Thank you to my monthly partners who help make things like this a reality. And thank you to Mr Chau for editing this article.